TURKISH ACIBADEM ACQUIRES 70% STAKE IN SERBIAN BEL MEDIC
The first large foreign acquisition in the Serbian private healthcare sector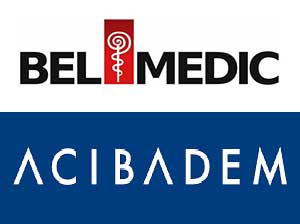 After 3 months of negotiations, it was announced on 30th March Turkish Acibadem Healthcare Group acquired 70% of the Belgrade based Bel Medic. The acquisition price was not disclosed. The acquisition will be completed over the next few months upon clearance by the antitrust and other regulatory bodies. Acibadem will use its Netherland's investment vehicle Acibadem City Clinic B.V to acquire and hold its interests in Bel Medic. The Group will operate in Serbia as Acibadem Bel Medic. It is a sign of a further Acibadem,s expansion in Eastern Europe following its acquisitions in Bulgaria where it owns 3 hospitals now and North Macedonia with 1 hospital. An acquisition in Serbia is a practical geographical step in such expansion
Acibadem has a total of 22 hospitals in 5 countries employing about 4.000 physicians and 18.500 other staff. It was set up in 1991.
Bel Medic was set up in 1995 as the first private health care company in Serbia by a charismatic and larger than life entrepreneur Dr Jasmina Knezevic. The company grew organically during, for Serbia, very difficult times. Throughout all this time she was strongly supported by her equally charismatic husband Milan Knezevic who is, also, President of the Serbian Film Art Association. Mrs Knezevic will continue to run and manage Acibadem Bel Medic.
Bel Medic has one general hospital and 4 outpatient clinics all in Belgrade. It employs 390 staff and about 400 doctors as part time consultants and experts. In 2019. EBRD and Enterprise Expansion Fund (ENEF) provided a €3 million loan to the Company for building another wing in the hospital and for acquisition of some medical equipment. ENEF aims to identify local and regional champions – market leaders with good growth prospects – and provide them with the financing they need to take them to the next level.
The 2020 annual accounts are not available. In 2019 Bel Medic had a revenue of €16 million, EBIT €1,3 million and EBITDA 2,24 million.
The Serbian Healthcare System is based on the Bismarck Model with certain modifications. The Serbian Public Health Care System offers to its citizens a solid healthcare protection based on the principles of universality and solidarity of healthcare for all. However, because of the civil war and the Sanctions during the 1990's the public healthcare system is less able to deliver the desired level of universal healthcare for all. Nowadays the public healthcare system is supplemented with ever growing private healthcare system supported by the private health care insurance. In addition to Bel Medic, the other two significant private health care providers are Medigroup and Euromedic. More about the Serbian Healthcare you may read in Private healthcare in Serbia.