SEECAP CONSULTING AT DUBAI EXPO 2020

The World Exhibition or Expo is the most important international exhibition that has been organized every five years since 1851 in the chosen country, i.e., the host city. Participating countries present ideas, experiences and best practices on the topic of the Expo in question. The next World Exhibition will be held in Dubai from 1st October 2021 until 31st March 2022, under the umbrella theme "Connecting minds, creating the future".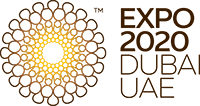 This is the first World Exhibition to be held in the Middle East, Africa and South Asia, so participation in this prestigious global event is an opportunity to present investment projects to investors in the UAE and other Middle Eastern countries. In addition, over 190 exhibitors from a large number of countries will be present at the Dubai Expo, so connection with businesspeople from so many countries in one location is a really rare opportunity for personal and business interaction.
SEECAP Consulting is a financial consulting company that has been operating since 2001. We will be a part of the Serbian commercial delegation under the Serbian Chamber of Commerce umbrella and organisation. At Dubai Expo 2020 we will present investment potentials and opportunities of our clients and potential clients worth tens of millions of Euros. These clients will not travel to Dubai Expo, instead, we will present their projects to potential investors. Our plan is to stay in Dubai from 29th October to 29th November 2021. During the month of November we will provide our professional services from Dubai for which we are making adequate preparations.
SEECAP will make separate presentations and feasibility studies or business plans for each project if possible by then. Our marketing materials will be visually well processed, we will use applications such as InDesign or PowerPoint. We also prepare advertising materials and video promotions (video renders).
The thematic week at Expo 2020 from 1st-5th November is Urban and Rural Development (real estate, construction industry, smart cities, hospitality, infrastructure, etc.). Our promotions will mainly focus on real estate, hospitality and manufacturing projects. During the first week, we will mainly be at the Serbian Pavilion, which covers 2.000 m2 of exhibition and conference and meeting spaces. We will have excellent conditions for meeting visitors and/or holding conferences and presentations of our clients' projects.
Since we have clients and projects from Montenegro and Republika Srpska, we will occasionally stay at the Pavilions of Montenegro and Bosnia and Herzegovina.
Make a virtual tour to the Serbian Pavillion at Dubai Expo 2020
We will use the remaining 3 weeks of our stay in Dubai to promote our clients' projects as follows:
In direct contacts with potential investors from the SEECAP Consulting database and from the SCC database and the Economic Department of the Serbian Embassy in Abu Dhabi, UAE
Visits to the pavilions of other exhibiting countries, about 191, according to current data
Attendance of several interesting global investment conferences during November in Dubai and Abu Dhabi, such as:

Cityscape Global – exhibition and conference for investment in real estate of various classes - residential, commercial or hospitality
The Middle East Investment Summit 2021 - investment conference for institutional investors, sovereign wealth funds and family offices,

Zoran Mitić, Director of SEECAP, studied at London Business School, one of the 5 most prestigious business schools in the world. One of the benefits of studying at that school is that you stay in touch with it and former and current students for life through the very active Alumni Network of current and former students and various clubs and sections that operate LBS. We plan to promote our clients' investment proposals through the Alumni Network of former LBS students from the UAE and other Middle Eastern countries by using the LBS Alumni network information system. We will inform the LBS alumni students about Zoran's visit to Dubai and Dubai Expo and invite them to meet us. All of these people are mostly in management positions in large companies, investment funds, family offices or government agencies. We will invite them to visit us at the Pavilion of the Republic of Serbia or to meet in some other way (in person or virtually) to promote our investment projects.
If you have projects in real estate, hospitality (hotels, destinations spas or other tourist facilities) or manufacturing for which you are seeking a strategic or financial investor, please contact us to consider possibilities for cooperation and presentation of your projects to investors at Dubai Expo 2020.