OVERVIEW OF THE REAL ESTATE MARKET IN SERBIA, APRIL 2018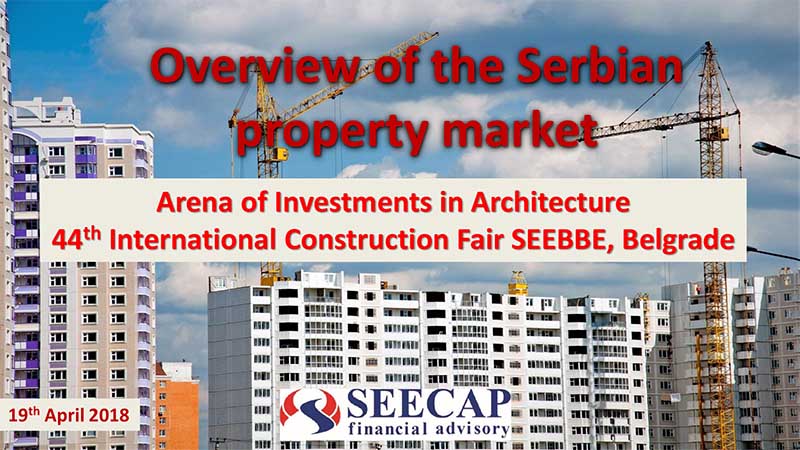 Balkan Architectural Biennial –BAB is a cross border platform for cooperation between architects and real estate designers in South East Europe. At the 44th International Construction Fair SEEBBE held in Belgrade, Serbia form 18th-21st April 2018, BAB organised a conference Arena of Investments in Architecture and Urbanism–AIA. The main topic of the conference was investments in real estate and architectural developments of modern cities.
Participants of the conference were cities, municipalities, architectural and design companies, banks, real estate developers and investors as well as individuals from different professions who take part in the development of cities and territories.
For this local and international audience SEECAP provided presentation with an overview of the Serbian property market at the end of the Q1 2018. You may view and download the entire presentation if you click HERE.
©SEECAP Konsalting doo