SEECAP CONSULTING AT DUBAI EXPO 2020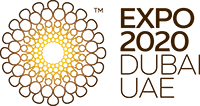 Dubai Expo 2020 is one of the most significant business events during 2021. 191 exhibitors from many countries have already registered for this event. We will be a part of the Serbian commercial delegation under the Serbian Chamber of Commerce umbrella and organisation. Our plan is to stay in Dubai from 29th October to 29th November 2021. At Dubai Expo 2020 we will present investment potentials and opportunities of our clients and potential clients worth tens of millions of Euros. During the month of November we will provide our professional services from Dubai for which we are making adequate preparations.
If you have projects in real estate, hospitality (hotels, spas and other tourist facilities) or manufacturing where you are looking for investors, please contact us to see opportunities for cooperation and presentation of your projects to investors during our stay in Dubai.